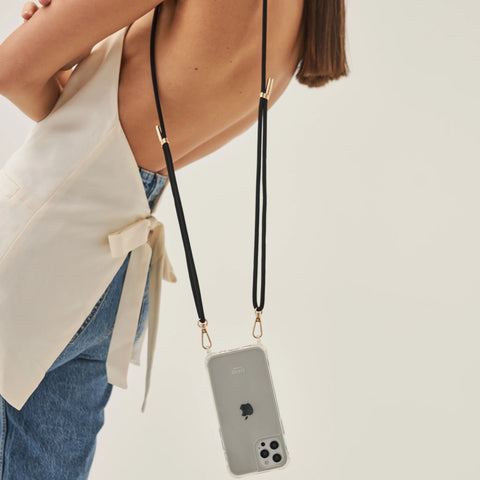 LOUVE COLLECTION
LOUVE COLLECTION Mystique Black Crossbody Phone Strap
THIS IS ONLY THE PHONE STRAP*
Please be aware, this phone strap is only compatible with a LOUVE Phone case. 
Keep your Hands-Free and your smartphone protected with our changeable phone straps! This crossbody phone lanyard will keep your smartphone close when you're on the move.
Just like your outfit, you can change phone strap styles as often as you like. 


This Phone strap (L 105-120cm) can be adjusted.